欢迎来到中国抛光钻石-订婚戒指和高级珠宝
抛光钻石中国是一家国际认可的屡获殊荣的珠宝商,其专业知识可帮助您选择钻石订婚戒指,结婚戒指,项链和吊坠。我们使用CAD技术创建对称的完美设计的钻石订婚戒指,并镶嵌GIA认证的钻石以及其他极珍贵的宝石,例如蓝宝石,红宝石和坦桑石。
每个钻石戒指或珠宝项目都是为我们尊贵的客户精心设计和制作的。我们亲自保证尺寸完美的钻石订婚戒指,最佳的性价比以及完美抛光的戒指,并提供终身保修。没有其他为美国提供服务的珠宝商能够接近我们完美的构造,价格点,合格和友好的员工以及满意的保证。
我们使用建筑计算机辅助设计(CAD)定制设计每个特殊的订婚戒指,然后在生产之前生产出完美无瑕的珠宝模型。然后,客户可以按比例有效地预览其戒指设计,以便他们可以决定样式调整,以确保在创建之前看起来完美。此设计过程可确保您的购买能够满足未来需求,从而可以制作结婚戒指和周年纪念戒指,以补充您现有的珠宝并形成完美的套装-哇,太酷了!
作为工厂直销的珠宝作坊,我们以尽可能高的质量水平提供价格合理的价格。您可以信赖抛光钻石,因为我们无与伦比的设计,我们对卓越的承诺以及以令人惊喜的价格提供个性化服务。因此,无论您是在北京,洛杉矶,安克雷奇还是檀香山工作,我们都能为您提供服务,并将通过电子邮件发送设计证明并讨论您的要求。联系我们的友好团队,让我们探索各种选择
Our Collection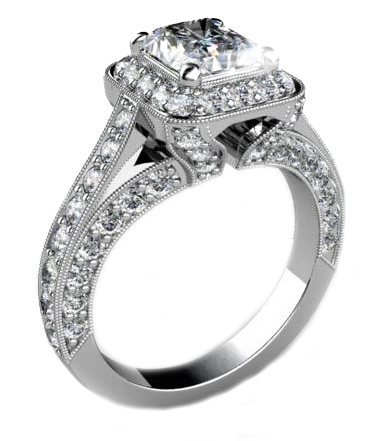 Design Your Ring With Us
Many of our clients have invested long hours pinning or drawing their dream ring designs. At Polished Diamonds, we can bring those ideas to life, with stunning 3 dimensional images and a replica made to your unique measurements. Our experienced staff will personally guide you through this once-in-a-lifetime process.
Once you have uploaded your 'sources of inspiration', we work with you until you are completely happy with the choice of precious metals and final design, helping you to pick flawless gems to make the design complete.
Simply enter your details below and the process begins.